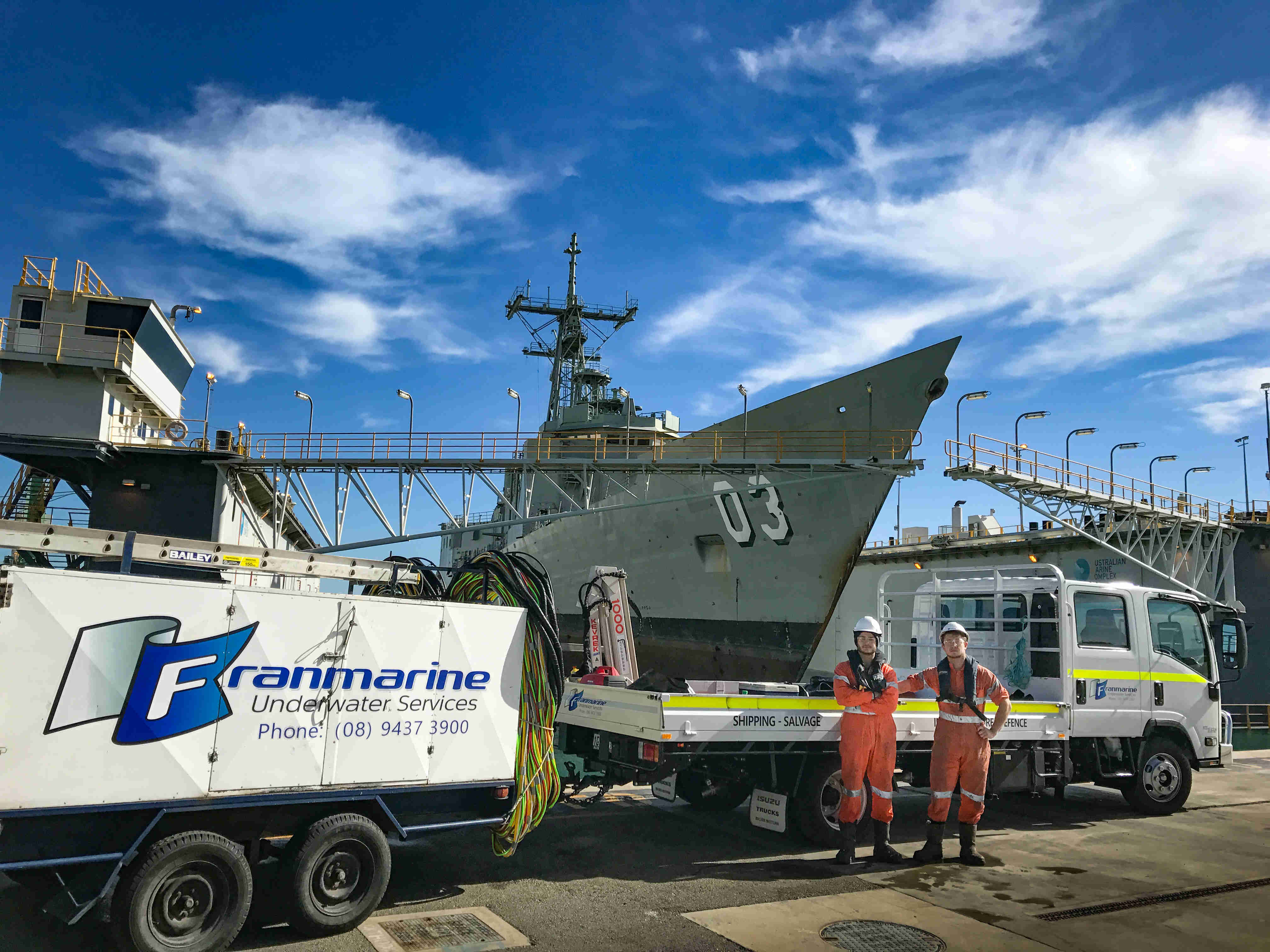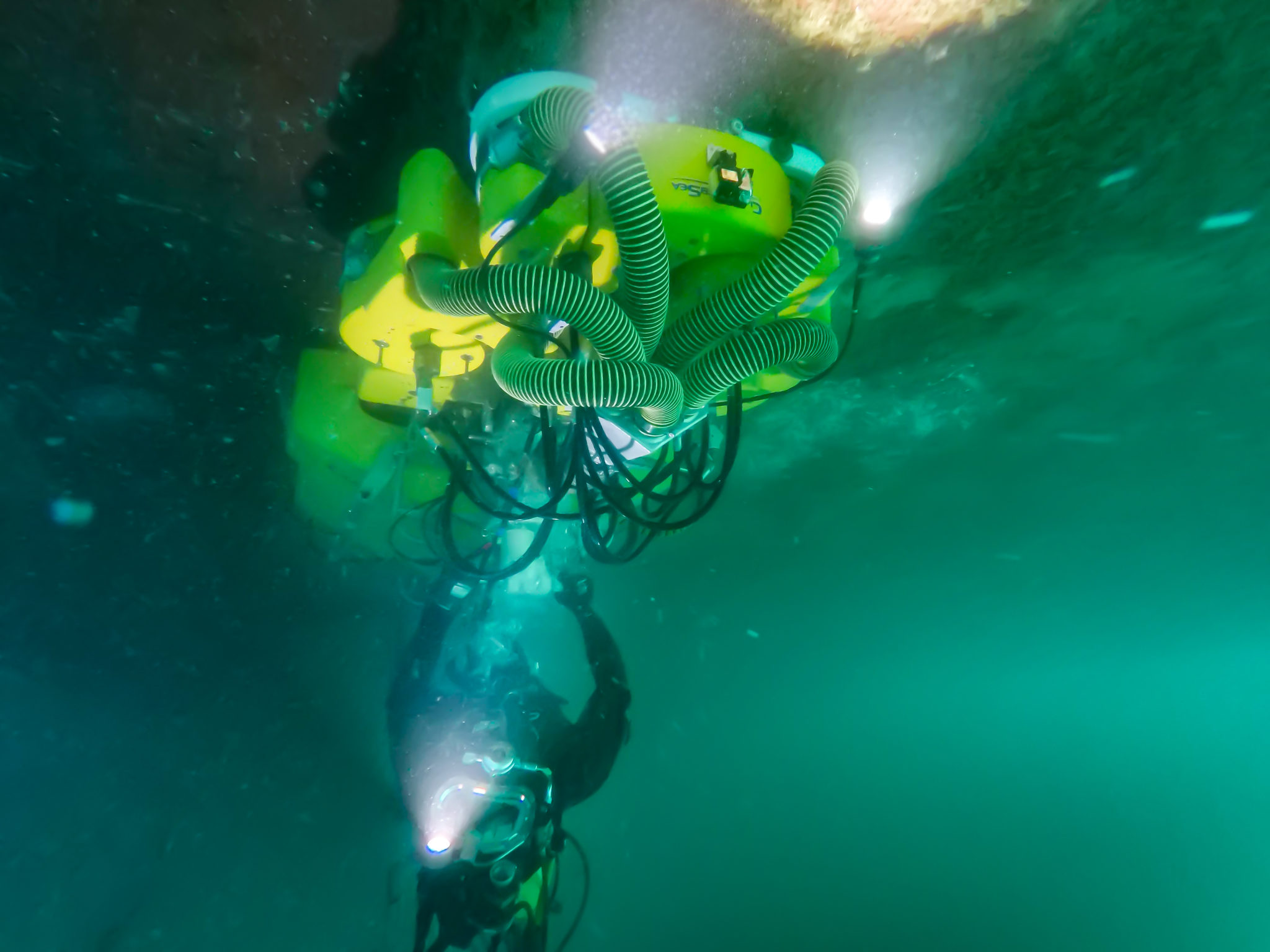 As the trusted Australian owned underwater service provider to Defence, and member of the Defence Industry Security Program (DISP), Franmarine provides specialist surface and submarine fleet in service support and sustainment solutions to the Royal Australian Navy across Australia.
Our unique surface and submarine fleet underwater ships husbandry and sustainment capability include service such as:
Biofouling Management & Bio-Security Compliance

Regulatory compliant, closed circuit In-Water Hull Cleaning

Propeller Polishing

ROV Inspection

In Water Survey (IWS)

Non Destructive Testing (NDT)

Surface and Submarine Fleet Maintenance, Repair and Asset Readiness

Surface and Submarine Fleet Docking Support

Mooring Services

Salvage, Rescue and Recovery
Franmarine is certified by the following Classification Societies for inspection, maintenance and repair (IMR) services.
American Bureau of Shipping;

Bureau Veritas;

DNV;

Lloyds Register; and

Nippon Kaiji Kyokai.
Classification Society Certifications